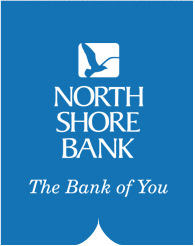 from within Online Banking.
Login
or
Sign up
to get started.

North Shore Bank To Acquire Illinois State Bank

BROOKFIELD, Wis -- North Shore Bank today announced it has signed a definitive agreement to purchase Illinois State Bank. Illinois State Bank is a state-chartered commercial bank based in Lake in the Hills, IL. North Shore Bank is a federally chartered mutual savings bank based in Brookfield, WI.

"We are very excited about this transaction. It provides North Shore Bank with a strong entry into the dynamic Northern Illinois market," said James McKenna, president of North Shore Bank. "Illinois State Bank has achieved good market acceptance in McHenry County and provides an excellent base for future expansion. It offers great advantages for customers and employees of both banks."

It will be North Shore Bank's first presence in Illinois. McKenna added, "Northern Illinois represents an extremely attractive market. The Illinois-Wisconsin border is becoming transparent as more and more residents and businesses cross the border every day to shop, work and do business. It is a very natural expansion from our long-time base of operations in Southeastern Wisconsin."

"I welcome the merger with North Shore Bank. It will provide us the capital and infrastructure needed to support further expansion in McHenry County. All staff will be retained as will the Illinois State Bank name," said Chester Ward, president of Illinois State Bank. "The bank will be run as a division of North Shore Bank. North Shore Bank sets very high standards for personalized customer service and will provide additional opportunities for our staff. It's a very positive transaction for everyone involved."

Under terms of the deal, North Shore Bank will acquire all of the outstanding shares of Illinois State Bank. No purchase price was disclosed.

Illinois State Bank, which was founded in 1996, had assets of $138 million and deposits of $119 million as of May 31, 2005. It has two branches, one in Lake in the Hills and the other in McHenry, IL.

North Shore Bank, headquartered in Brookfield, WI was founded in 1923. It has assets of $1.8 billion, deposits of almost $1.2 billion and 41 branches throughout Eastern Wisconsin. In addition to locations in metro Milwaukee and the Racine/Kenosha area, current branch locations are in Appleton, Menasha, the Green Bay area, Burlington, Union Grove, Algoma, Two Rivers and Door County. North Shore Bank also has mortgage production offices in Madison, WI and Tampa, FL.



Related Links:



Still have questions? We can help.
Call us at 877.672.2265.


(8:30 a.m. until 7:00 p.m. CST, Monday through Friday, 9:00 am until 3:00 pm CST, Saturdays, & 10:00 am until 1:00pm CST, Sundays, excluding bank holidays)

Stop by your neighborhood branch.